B. toys Toy Drum Set 7 Instruments - Parum Pum Pum
Description
Play your own rhythm and march your own route with the Parum Pum Pum set from B. toys! This colorful kit comes with everything mini musicians need. Turn a child's musical talents into a critter celebration with a drum, two centipede drumsticks, an ant jingle bell, a caterpillar tambourine, a bee maraca, and an egg shaker. Children can easily play music on-the-go thanks to the handy strap, then pack up the instruments into the drum when the parade is over. Not to mention, playing instruments sparks creativity, develops fine motor skills, and improves hand-eye coordination. Recommended for toddlers 18 months and over.
Our products meet industry standards for quality through a rigorous testing process so you can be confident in the products you buy—every time.
Every purchase is backed by a 30-day money back guarantee. Love it, or return it—no question asked.
View full details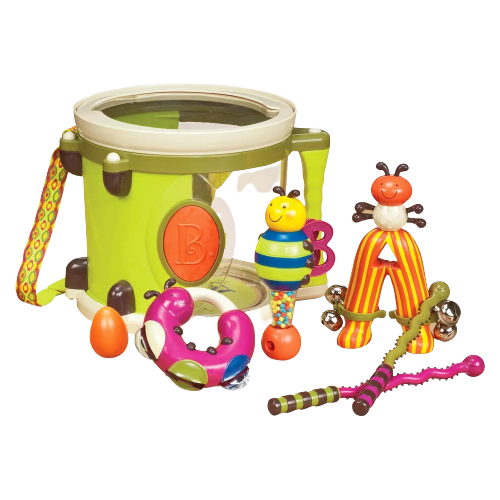 B. toys Toy Drum Set 7 Instruments - Parum Pum Pum