Bubble Tree Aluminum Bottle with Bubbles & Wand - 4 fl oz
REFILLABLE, REUSABLE AND RECYCLABLE ALUMINUM BOTTLE PRE-FILLED WITH 4 FL OZ (118.29mL) OF BUBBLE TREE® WORLD'S BEST SUPERIOR ECO-FRIENDLY NON-TOXIC BUBBLE SOLUTION. ALUMINUM BOTTLE FEATURES A PROPRIETARY TAMPER RESISTANT CAP AFFIXED WITH CUSTOM MULTI-RING BUBBLE WAND. ALUMINUM BOTTLE DESIGNED WITH CUSTOM GRAPHICS FEATURES DESIGNATED NAME TAG AREA TO PERSONALIZE YOUR BOTTLE AND SOFT TEXTURE FOR NON-SLIP GRIP. BOTTLE IS DISHWASHER SAFE. TO BE USED WITH ORIGINAL REFILLABLE BUBBLE SOLUTION SYSTEMS. BOTTLE IS MADE FROM ALUMINUM, THE EASIEST RECYCLABLE MATERIAL. ALL COMPONENTS ARE RECYCLABLE. SUSTAINABLE PACKAGING MADE FROM RECYCLED MATERIAL AND IS 100% RECYCLABLE. ALL BUBBLE TREE® PRODUCTS AND COMPONENTS MANUFACTURED IN THE USA.
Our products meet industry standards for quality through a rigorous testing process so you can be confident in the products you buy—every time.
Every purchase is backed by a 30-day money back guarantee. Love it, or return it—no question asked.
View full details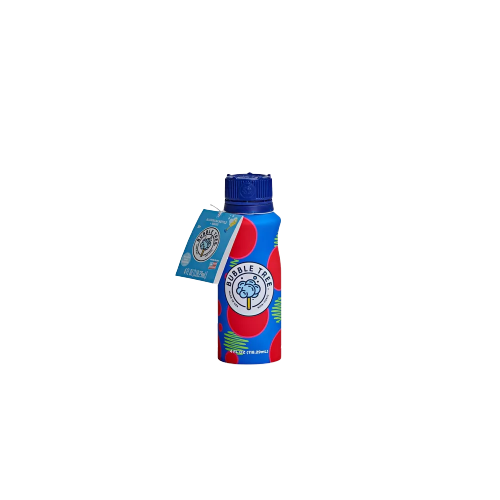 Bubble Tree Aluminum Bottle with Bubbles & Wand - 4 fl oz