Chuckle & Roar Cosmic Sensory Bin
The Chuckle and Roar Cosmic Sensory Bin features satisfying sensory & molding fun. 2 Zones to play! 1.) Multi-purpose, less-mess lid. 2.) Multisensory experience and exploration. Also includes 2 cosmically cool compounds! Dream Sand and Water Beads! 18 tools and items to seek and find (5 Cosmic Cutters, Sculpting Tool, Water Bead Scooper, 5 Glow-In-The-Dark Aliens, 5 Glow-In-The-Dark Stars and a water bead art grid)!
Our products meet industry standards for quality through a rigorous testing process so you can be confident in the products you buy—every time.
Every purchase is backed by a 30-day money back guarantee. Love it, or return it—no question asked.
View full details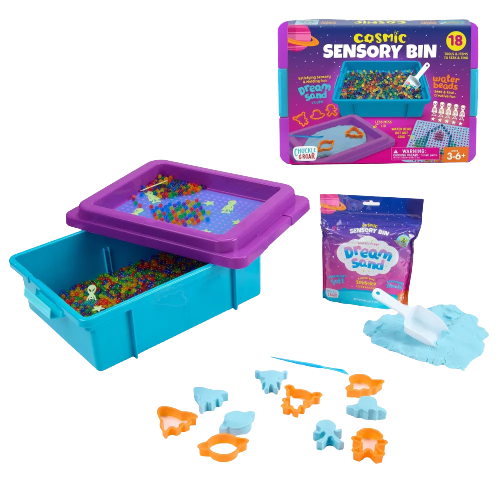 Chuckle & Roar Cosmic Sensory Bin