Chuckle & Roar Family Charades Game
Act! Shout! Chuckle! Roar! We've included two separate game modes to play through - the always favorite Classic Charades and a fun group acting game called Switch Charades. Classic Charades - You know how to play! Players take turns acting while the rest of the group guesses. Switch Charades - A twist for game night! Players take turns guessing while the rest of the team acts together! Over 750 charade ideas are included in 250 cards for hours of family fun.
Our products meet industry standards for quality through a rigorous testing process so you can be confident in the products you buy—every time.
Every purchase is backed by a 30-day money back guarantee. Love it, or return it—no question asked.
View full details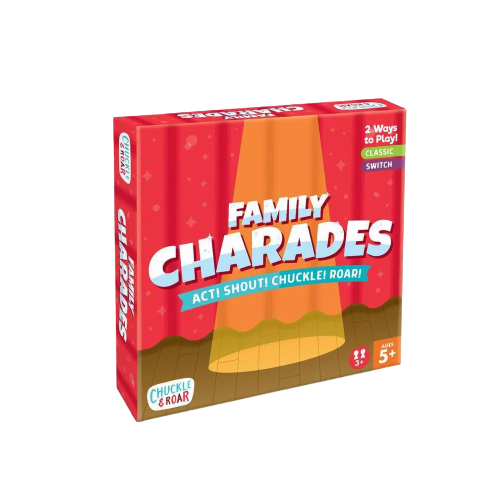 Chuckle & Roar Family Charades Game