Crazy Aaron's The Amazing Prediction Putty Thinking Putty Tin
Behold the answer to life's questions within your hands. Whisper your question into the Amazing Prediction putty. Furiously stretch and squeeze. Amaze as its one-of-a-kind truth stones rise to the surface with the answer to your most challenging questions. A new answer is always just a few seconds away!
Thinking Putty® helps build hand and finger strength through a fabulous tactile play experience with unique, unexpected properties and provides relaxing, yet stimulating interaction for anyone with sensory integration issues.
Crazy Aaron's putty is non-toxic, won't dry out, and won't leave a sticky or slippery residue on your fingers, so it's great for stretching, molding, bouncing, tearing, popping, and playing by kids and adults alike.
Our products meet industry standards for quality through a rigorous testing process so you can be confident in the products you buy—every time.
Every purchase is backed by a 30-day money back guarantee. Love it, or return it—no question asked.
View full details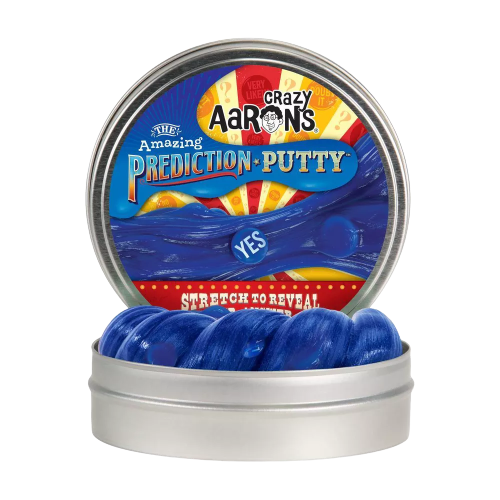 Crazy Aaron's The Amazing Prediction Putty Thinking Putty Tin