Geomag Mechanics Magnetic Gears Recycled
Made with recycled plastic, Geomag Mechanics Motion Gears Recycled combine the force of magnetism with mechanical construction. Geomag Mechanics Motion Compass 96 pieces stimulate children's creativity, inventiveness and a hands-on approach to problem-solving. In addition to magnetic rods and steel spheres, Geomag Mechanics adds mechanical elements within the construction platform that allows for expanded play possibilities. Structures rotate by triggering chain reactions using magnetic attraction and repulsion. STEM.org authenticated toy that helps in the development of creativity, fine motor skills in addition to stimulating imaginative play and curiosity through the science of magnetic construction.
Our products meet industry standards for quality through a rigorous testing process so you can be confident in the products you buy—every time.
Every purchase is backed by a 30-day money back guarantee. Love it, or return it—no question asked.
View full details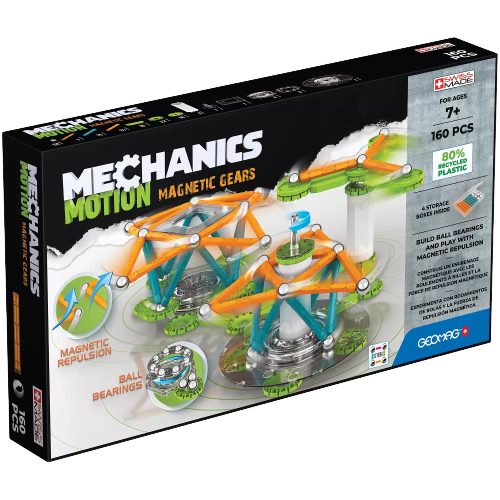 Geomag Mechanics Magnetic Gears Recycled