Gorilla Playsets High Back Infant Swing
The safe and sturdy Infant Swing from Gorilla Playsets offers two safety features for your child: two straps help secure your child's torso and an additional wide seat belt front slides up and down on the rope to help you place the child securely into the swing. A high back is also featured for added support of your child's head and neck.
Our products meet industry standards for quality through a rigorous testing process so you can be confident in the products you buy—every time.
Every purchase is backed by a 30-day money back guarantee. Love it, or return it—no question asked.
View full details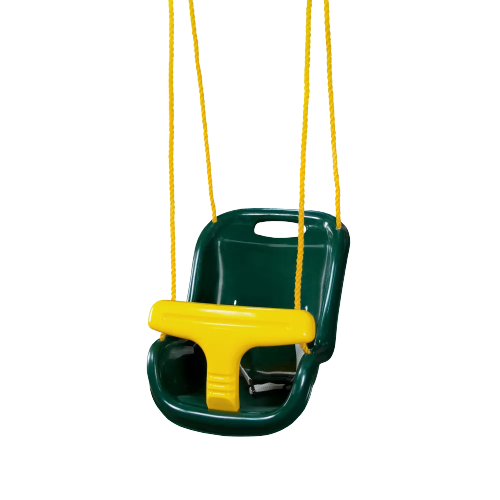 Gorilla Playsets High Back Infant Swing