Jurassic World: Dominion Tyrannosaurus Rex Chomp 'n Roar Mask Costume
Description
Get ready for thrilling action and adventure with Jurassic World: Dominion! This Chomp 'n Roar Tyrannosaurus Rex Mask lets kids BECOME a T. rex with realistic details like skin texture and color, teeth and eyebrows that move as it gets angrier and angrier! As the jaw of the electronic role play mask is opened to wider and wider angles, there are three levels of sound effects that really make the mask ROAR into action and let kids CHOMP through playtime. A secure strap ensures a comfortable fit, as well as eye and nose openings for visibility. For ages 6 years old and up. Color, dimensions and decorations may vary.
Our products meet industry standards for quality through a rigorous testing process so you can be confident in the products you buy—every time.
Every purchase is backed by a 30-day money back guarantee. Love it, or return it—no question asked.
View full details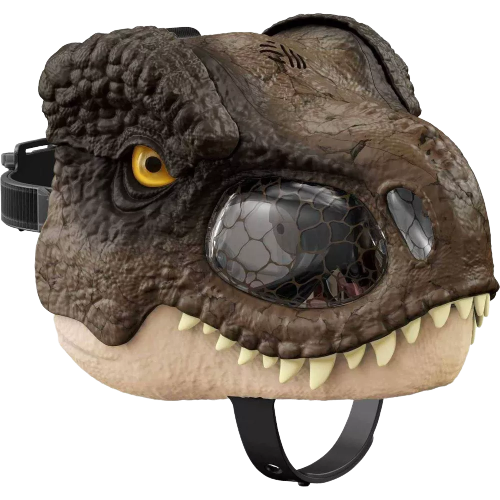 Jurassic World: Dominion Tyrannosaurus Rex Chomp 'n Roar Mask Costume