National Geographic Volcano Science Kit
Whether your kiddo has a science project or you are looking for an exciting classroom activity, the National Geographic Volcano Science Kit is just the thing you need. The kit includes plaster, mold, paint, brush, eruption powder and two volcanic rock specimens (geode and pumice). Join your kid and help them build a cast of their own volcano and paint it to give it a realistic look. It also has a learning guide that provides you with interesting information about tectonic plates, earthquakes, volcano formation and volcanic rocks.
Highlights
An amazing science kit that has everything you need to create a volcano
The set includes pumice and a geode specimen
This volcano kit is a classic STEM project for kids
The included learning guide is packed with scientific information about volcanoes
Our products meet industry standards for quality through a rigorous testing process so you can be confident in the products you buy—every time.
Every purchase is backed by a 30-day money back guarantee. Love it, or return it—no question asked.
View full details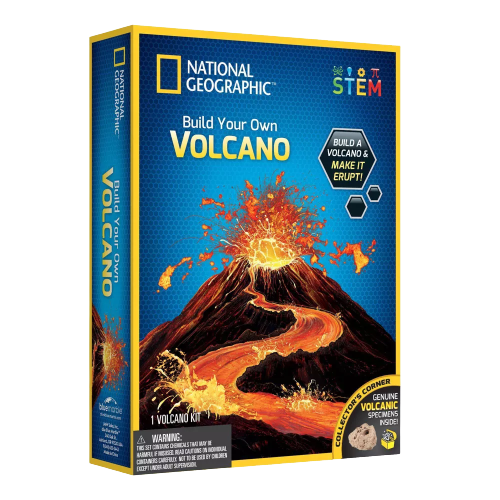 National Geographic Volcano Science Kit