Taco Cat Goat Cheese Pizza Card Game
This is the social card game that is going to change your game night forever. This addictive game is as unique as its name- it's an action packed, quick to learn party game for all ages. Race against each other to slap a match between a card and spoken word. But - watch out - your mind will play tricks on you. This game was engineered for maximum fun!
Our products meet industry standards for quality through a rigorous testing process so you can be confident in the products you buy—every time.
Every purchase is backed by a 30-day money back guarantee. Love it, or return it—no question asked.
View full details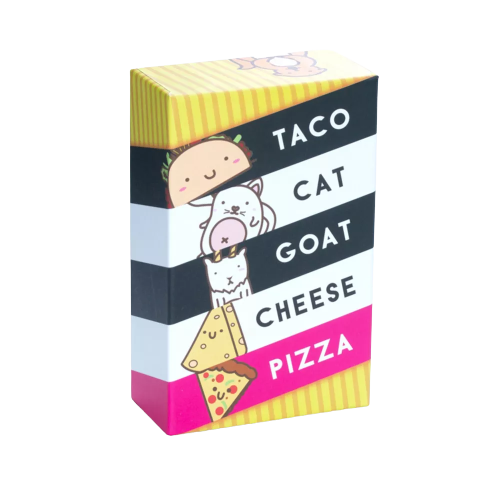 Taco Cat Goat Cheese Pizza Card Game