Throw Throw Burrito by Exploding Kittens - A Dodgeball Card Game
Looking for a fun game to play with your family? Then get your hands on the Throw Throw Burrito Board Game. It's a combination of a card game and dodgeball where players go head to head collecting cards, earning points, and throwing squishy toy burritos at one another. From the creators of The Oatmeal and Exploding Kittens, this game is a whole lot of fun! This card game takes 5 minutes to learn and 15 minutes to play.
Our products meet industry standards for quality through a rigorous testing process so you can be confident in the products you buy—every time.
Every purchase is backed by a 30-day money back guarantee. Love it, or return it—no question asked.
View full details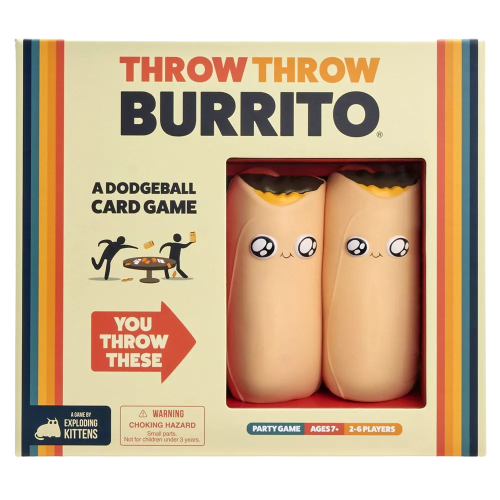 Throw Throw Burrito by Exploding Kittens - A Dodgeball Card Game